Meet the Team
Custom homebuilding is our passion, our pleasure and our promise to you.
At Montgomery Homes Inc. we believe in our reputation.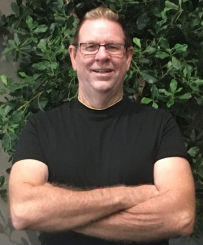 Contact Randy
---
Randy is a 2nd Generation Home Builder.
He grew up in the construction Industry as his Dad was a Trim Carpenter and Home Builder. At a very early age of 5 he was adjusting bifold doors and making them fall out of the opening in his parents' house, when he would find his Dad's bifold wrenches. That's when his parents knew this kid was going to be in the Business.
Randy attended Yukon High School and Vo Tech studying Drafting and Design. He furthered his knowledge in college studying Architecture. Randy at a very young age had a knack for wood working and thru the patience of his Dad and many years of experience he became a very skilled Trim Carpenter/Cabinet maker.
Randy and his wife Diana took over the family Homebuilding business back in 1990 and brought about Cad Drafting and the ability to track jobs with computer software among some of the changes they brought. One of his biggest thrills in the business is when he finishes a project for someone and they become no longer just a customer/builder relationship but a true friend.
In his spare time, he loves to road bike with his wife and friends. Randy loves to travel and take cruises. He is never to busy to watch a good movie as well. He enjoys spending time with his family, watching sports and enjoying a good cook out.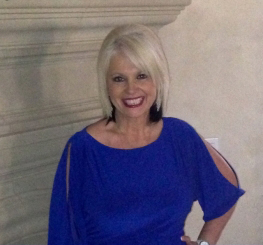 Contact Diana
---
Diana grew up in the small town of Tuttle Oklahoma. As a young girl, she always liked to pride herself on organization and her office skills. She just didn't know all of those qualities would lead her down the path of Homebuilding.
Diana became a co-owner in the business when her and Randy married.
Diana is an extremely important part of the team as she oversees the office operations of the business. She wears lots of hats in that one minute you might see her out on the job picking up trash, or sweeping the house out. You might see her installing wall paper or doing Faux painting. You might even see her running the saw and helping build some of the mill work components that is done in house. Where she really excels is in the decorating department and color coordination and bringing all the textures, and colors together to make a house feel like a home. One of the best compliments we hear from our Customers about her coordination is that "This house makes me feel right at home" We feel as though that's about as good as it gets. What we are really trying to say, is we would be lost at Montgomery Homes Inc. without this woman and what all she does.
In her spare time, she loves anything to do with crafts and can create about anything she sets her mind to do. She loves decorating for the holiday seasons and creates some beautiful wreaths for seasonal color. Her favorite is at Christmas time as she has been known to put-up double-digit Christmas trees thru out her house. To say it's gorgeous is an understatement!! She loves traveling with Randy when they find the time, road bike riding is something she enjoys as well. She loves having her kids and family around and she is a sucker for a good Hallmark Movie.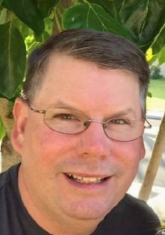 ---
Bryan grew up in Yukon Oklahoma attending schools there as well.
As a young boy, he always had aspirations of being a Policeman so as he grew older that's what he set his sights on to be. Anything on TV that had to do with Police work he was right there to watch.
Fast forward a few years later after school and sometimes in life, there is a fork in the road and you have to make a decision which road to take. We cannot over emphasize how happy we are that he chose the path to be a key part of the Montgomery Homes Inc. Team. Thru years of training and perfecting his craft, He now is the Trim carpenter and Cabinet maker for all of Montgomery Homes Inc. Projects. Customers rave about his woodworking skills when he is on their job.
Bryan is one of those guys not many construction teams have, in that he is never above doing whatever the job calls for to get it done on time and done right. No matter what the situation is Bryan will always have a smile on his face and laughter in his voice.
Bryan is married with 1 son and they love to go camping, fishing and just enjoying outdoors. His son is a Black Belt in Martial Arts and he takes great pride in that and spending time at the different events he is in.